hopeinspiresme asked: Sometimes I forget how much I love your blog and then I run across it again and I'm happy all over again.
"I live in Alpine, New Jersey, right. My house cost millions of dollars. In my..."
– Chris Rock (via anarcho-queer)
"I can conceive of no Negro native to this country who has not, by the age of..."
– James Baldwin, Notes of a Native Son
"I hate the sequester, beginning with its name. "Sequester" is a verb, not a..."
– Eugene Robinson, at the Washington Post (via thesmithian)
eclectricmess asked: Hi, I saw your post about Claudette Colvin and I found it to be very interesting. I think what you've said is true but I must admit that I don't agree with all of it. I didn't come here to start a fight or anything; i actually came here to have a conversation with you. Your post has given me a lot to think about. I wanted to ask you why do you think that African Americans still...
15-Year-Old African Kid Tells Madonna To Go 'Have... →
Dakarai Molokomme, a 15-year-old starving child from a small village in Zimbabwe, has just told Madonna, one of the most famous pop stars in the world, to go and f*** herself, the local media are reporting exclusively. "Yes, it's true, I told Madonna to go f*** herself. Do you want to know why?" Dakarai asked. "It's the same thing every time with these snobby rich Americans. Every once in a while...
How History Informs My View On Dating White Women →
In this post I delve into one of the reasons why I couldn't see myself dating a white woman.
"Whiteness is not a culture. There is Irish culture and Italian culture and..."
– The Point is not to Interpret Whiteness but to Abolish it (via ninjabikeslut)
"No one is going to give you the education you need to overthrow them. Nobody is..."
– Assata Shakur 
What's Next For Black America? →
 Everything Is Not Ok in Black America, But What's Next?
"If things go on as they are it is certain that slavery is to be abolished. By..."
– Georgia commissioner at Virginia secession convention
"The negro slaves of the South are the happiest, and in some sense, the freest..."
– The Blessing of Slavery by George Fitzhugh (1857)
"Freedom is not possible without slavery. The spectacle of Republican freedom and..."
– Editor of The Richmond Enquirer (April 15, 1856)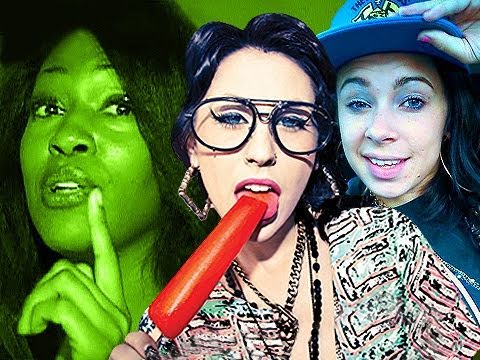 "The White man that landed here, he came with two great weapons. One is the Bible..."
– Lewis H. Michaux (Black Power Mixtape)